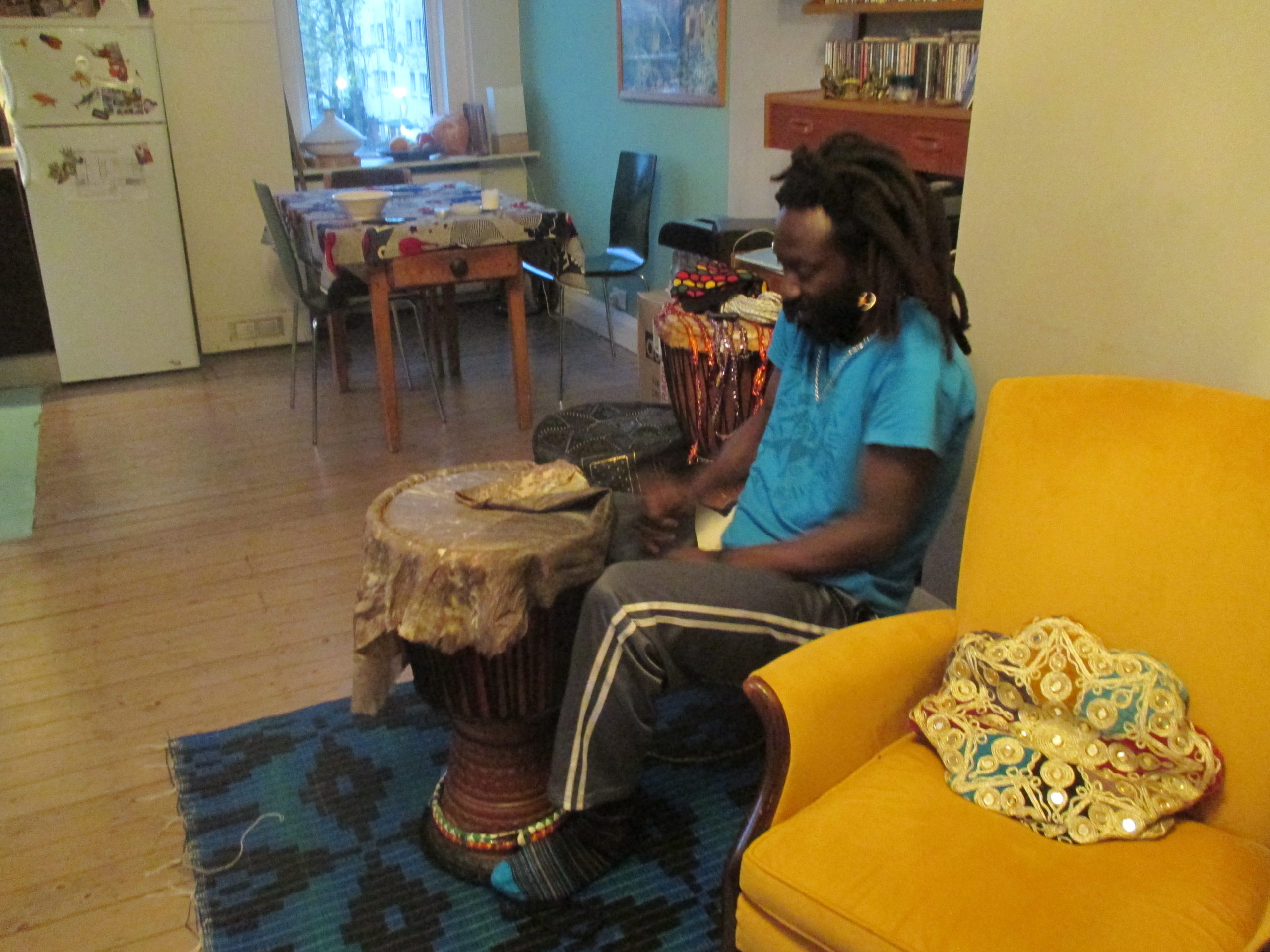 Repair your djembe!
When not drumming, my next passion is to repair Djembes and other hand drums.
A good djembe will last a lifetime, but they need care and sooner or later they need repair. Dia can bring your old djembés back to life!
The basic price, including all labor and a new goatskin is £90. This includes repairing changing the skin, oiling the shell, changing the skin and tuning. You can choose between hairless goatskin or with hair.
If your drum just needs a tune-up or additional services (changing ropes, replacing/repairing a ring or major cracks), I can give you a quote. Drum repair usually takes up to 2 weeks, depending on the weather and complexity of the work.
What our customers are saying…

Dia's work is beautiful and the drums look and sound super fresh!
Dia did a wonderful job fixing a broken Djembe I had. I would definitely recommend him for this service.
Dia's work is from the heart and the djembe feels and sounds superb now, better than it ever did. Fabulous. Highly recommended
– Ronen
If you would like to buy a djembe instead, please click on Djembes for sale. We have a great selection of djembes direct from West Africa for sale.